"The LGBT+ community has become the main tool of the political leaders to divert attention from real problems"
Interview with Amir Mukambetov from Kyrgyz Indigo, Kyrgyzstan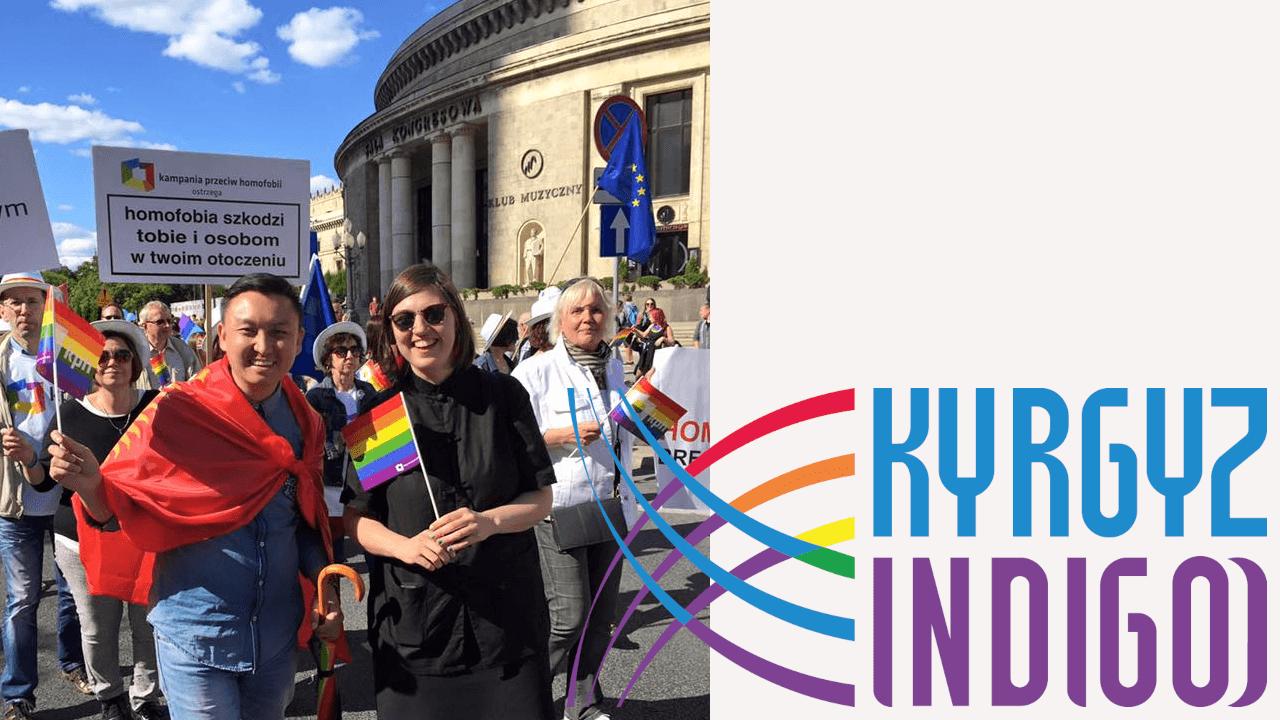 Amir Mukambetov is an LGBT+ activist, human rights defender, pro-feminist and queer Muslim from Kyrgyzstan.
Kyrgyzstan, a country in Central Asia with more than six million people, is bordered by its biggest neighbours, Kazakhstan and China. Amir is located in Bishkek, which is Kyrgyzstan's capital and largest city with a population of over one million people.
For the last eight years, Amir has been working for Public Union Kyrgyz Indigo, an LGBT+ grassroots organisation, aiming to protect and support the Kyrgyzstani LGBT+ community. He studied journalism and has a Master's degree in International Law.
From September to November 2020 Amir participated in the Cross-Culture Program of ifa ("Institut für Auslandsbeziehungen"), which is the well-established intermediary organisation for international cultural relations founded in Germany in 1917.
Participants of ifa's Cross-Culture Program spend three months of practical training in various host organisations, including the LSVD, in Germany. In engaging its participants, this Cross-Culture Program allows for the deepening of knowledge and experiences, as well as the gain and strengthening of intercultural skills. In turn, the host organisations benefit from the diverse backgrounds, regional knowledge and network of each individual CCP fellow. Due to current COVID-19 restrictions, LSVD was hosting Amir "virtually" during his CCP scholarship.
In the following interview, Guido Schäfer spoke with Amir about Kyrgyzstan and the situation of the LGBT+ community in his country. Guido represents the Hirschfeld-Eddy-Foundation in Germany, which is the human rights foundation of LSVD. (Interview in deutscher Übersetzung)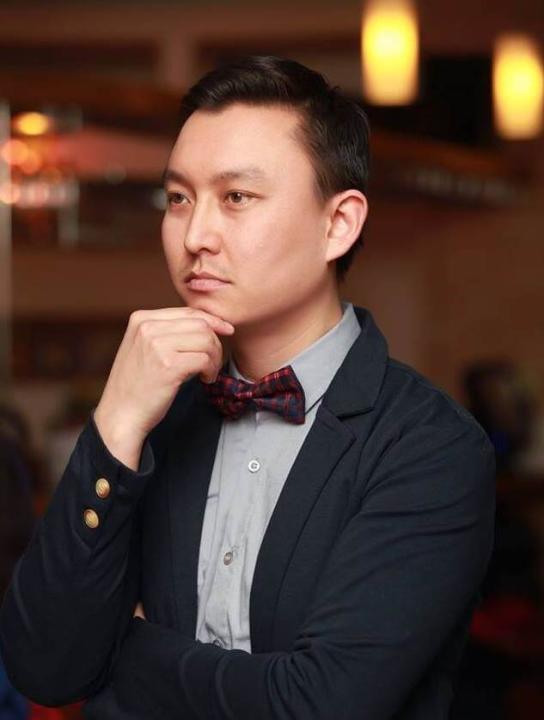 After the parliamentary elections in early October, news about Kyrgyzstan was broadcasted and spread all over the world. The protests of Kyrgyz people and the turmoil in the country led to a new – non-elected – prime minister. What has happened?
Indeed, on October 4, 2020 elections to the Parliament of the country took place. These elections were held with great violations of democratic values. People's votes were bribed, administrative resources were used for campaigning, data were falsified, and as a result, a trio of pro-government parties won the elections. This caused people's unrest and eventually another revolution happened which resulted in people who had just recently been imprisoned coming to power. The incumbent president resigned.
The new prime minister now is Sadyr Japarov, who, instead of holding parliamentary elections anew, decided to hold presidential elections and a referendum on a new constitution, which stipulates changes altering our country from a parliamentarian to a presidential state with almost unlimited power for the president. Due to the fact that the law has been systematically violated all the time, there are great doubts about the legitimacy of the current regime and the planned constitutional changes.
Was the latest election campaign affected by the situation of LGBT+ in the country?
Undoubtedly, in recent years, the LGBT+ community in the country has become the main tool of the political leaders and the authorities to divert attention from real problems. Parliamentary elections were no exception. Pro-government political parties used the LGBT+ topic against new political parties that follow democratic values and promoted human rights. Therefore, on behalf of the LGBT+ Platform of Kyrgyzstan, we issued a statement that the LGBT+ do not cooperate with nor support any of the parties, hoping that the pro-government parties stop their attacks.
However, about a week before the elections a video clip was released to the public on all social networks, blaming the new political parties and showing two male students of one of the country's universities having sex. The video denounced that gays corrupt the country by promoting western values under the guise of democracy and human rights.
In such a situation, I guess it is difficult to publicly advocate for LGBT+. However, what is the actual legal position, and how is life as such for queer people in your country?
In Kyrgyzstan, being a LGBT+ is not criminalized. In fact, it was already decriminalized in 1998. Despite that positive development, some years ago the government tried to implement a "gay propaganda law", which the parliament finally didn't approve after mobilization in the civil society with help of the international community. Kyrgyzstan is predominantly a Muslim country, which means that religious leaders and institutions once in a while make negative statements about LGBT+. I would say that harassments from society don't happen that often. However, with the state using LGBT+ more often as a tool, the public opinion towards LGBT+ doesn't really improve. Law enforcement, e.g. the police, sometimes acts homo- and transphobic.
In general, how does Kyrgyz Indigo operate, and are there any specific plans based on the recent incidents?
Our organization provides a lot of different services, such as on health, psychological and legal support. We provide shelter if needed. Furthermore, we offer trainings such as on capacity building and advocacy.
However, despite great achievements in democratization and the promotion of human rights, the country currently faces a high risk of losing it all in the near future. As a result, LGBT+ could again be criminalized. Therefore, the current situation is quite critical and not stable. Hence, it is very difficult to build an advocacy strategy at the moment. But we will continue to provide our services and proceed with our activities and trainings. If the situation will be clear and, hopefully, better, we want to advocate for an anti-discrimination law which should also include LGBT+. If the new government will aim to criminalize LGBT+, we will do whatever is possible to oppose this.
What are Kyrgyz Indigo's expectations regarding any possible politics and development cooperation from Germany or on a European level?
I would call on the entire international community to pay attention to our country and help preserve democracy. It would be helpful if the foreign governments, such as the German and the EU, and international organizations, such as the UN, would address their concern and put some pressure on the current Kyrgyz administration to not leave the path of democracy.
Thank you, Amir.